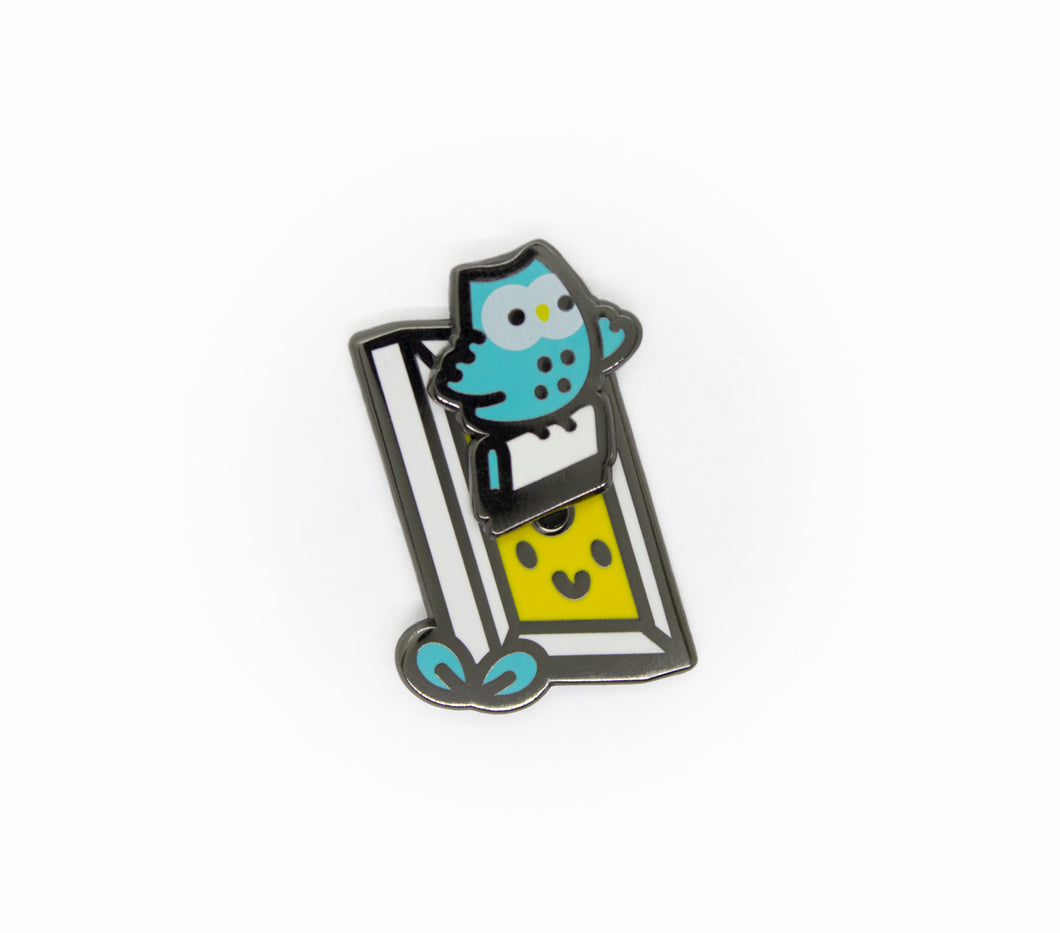 Night Owls - Mochichito Printing Owl Enamel Pin
Regular price $10.00 Sale
This design was created by Mochichito.
We've been a fan of Steph's artwork for a really long time. She draws amazingly detailed miniature worlds inside of tiny terrariums. We asked her if she'd design a world of owls screen printing for us. She not only delivered, but destroyed it.
1" Hard enamel pin with screen printed detail and two silver butterfly clasps. 
This pin moves! 
Purchase this item and get a credit back on your account if you place a custom order!